SPEAKERS 2023
They will be attending the Forum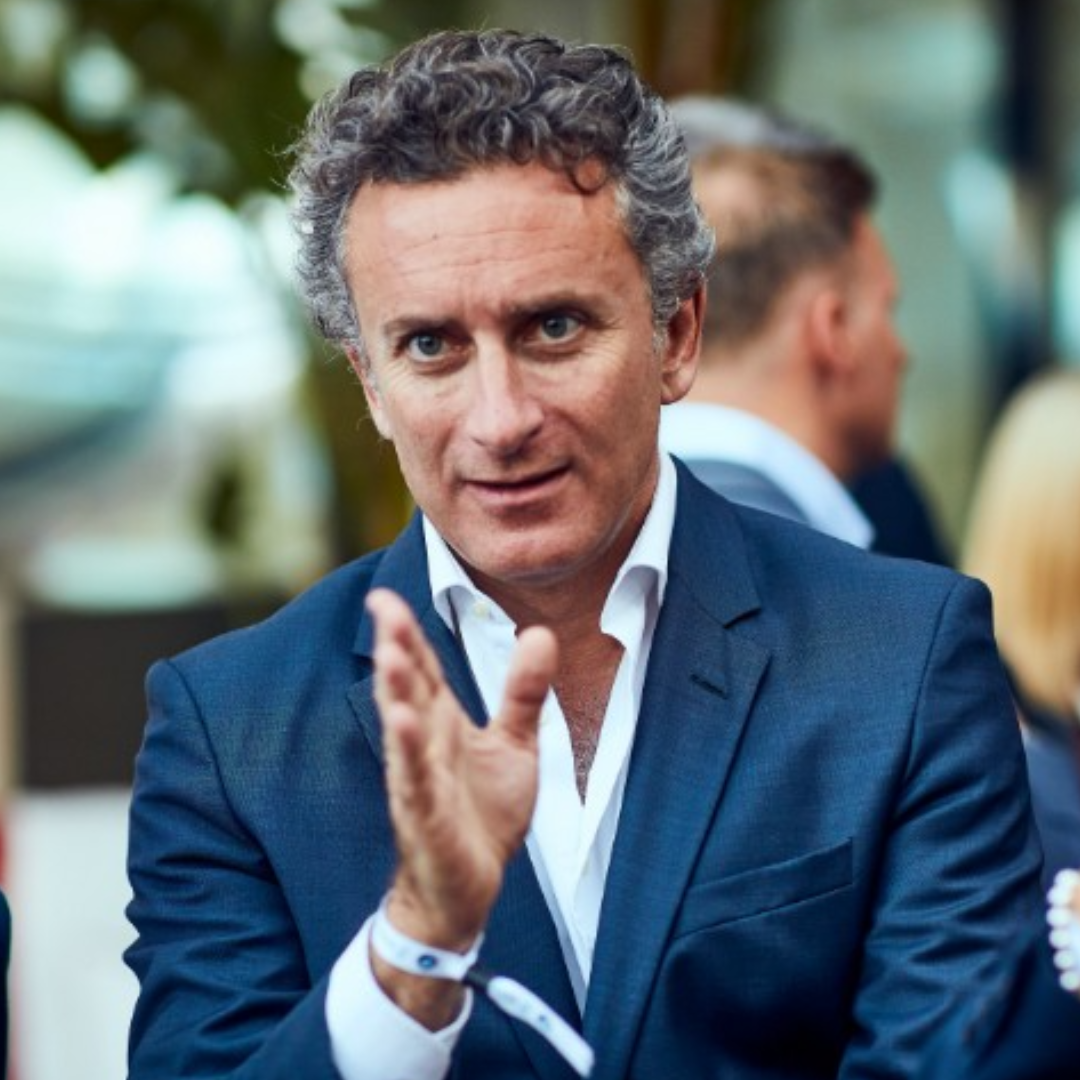 Mr. Alejandro Agag
Founder & CEO
E1 Series, Extreme E
Founder & Chairman
Formula E
United Kingdom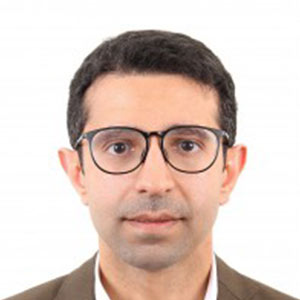 Dr. Zeid Al-Ghareeb
General Manager of Hydrogen and Carbon Circular Economy
MINISTRY OF ENERGY

Saudi Arabia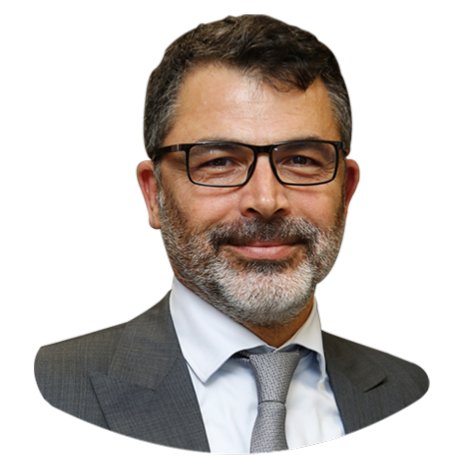 Mr. Obaid Amrane
CEO
ITHMAR CAPITAL
Morocco
Dr. Laurent Antoni
Executive Director
INTERNATIONAL PARTNERSHIP FOR HYDROGEN AND FUEL CELLS IN THE ECONOMY (IPHE)
France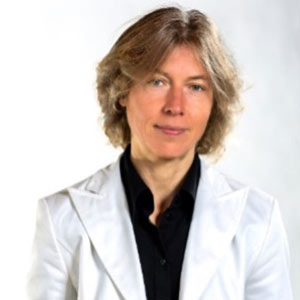 Ms. Sonja Butzengeiger
Managing Partner
PERSPECTIVES CLIMATE GROUP
Austria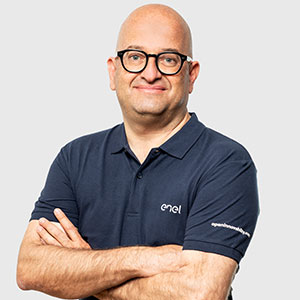 Ernesto Ciorra
Chief Innovability® Officer
Enel SpA
Italy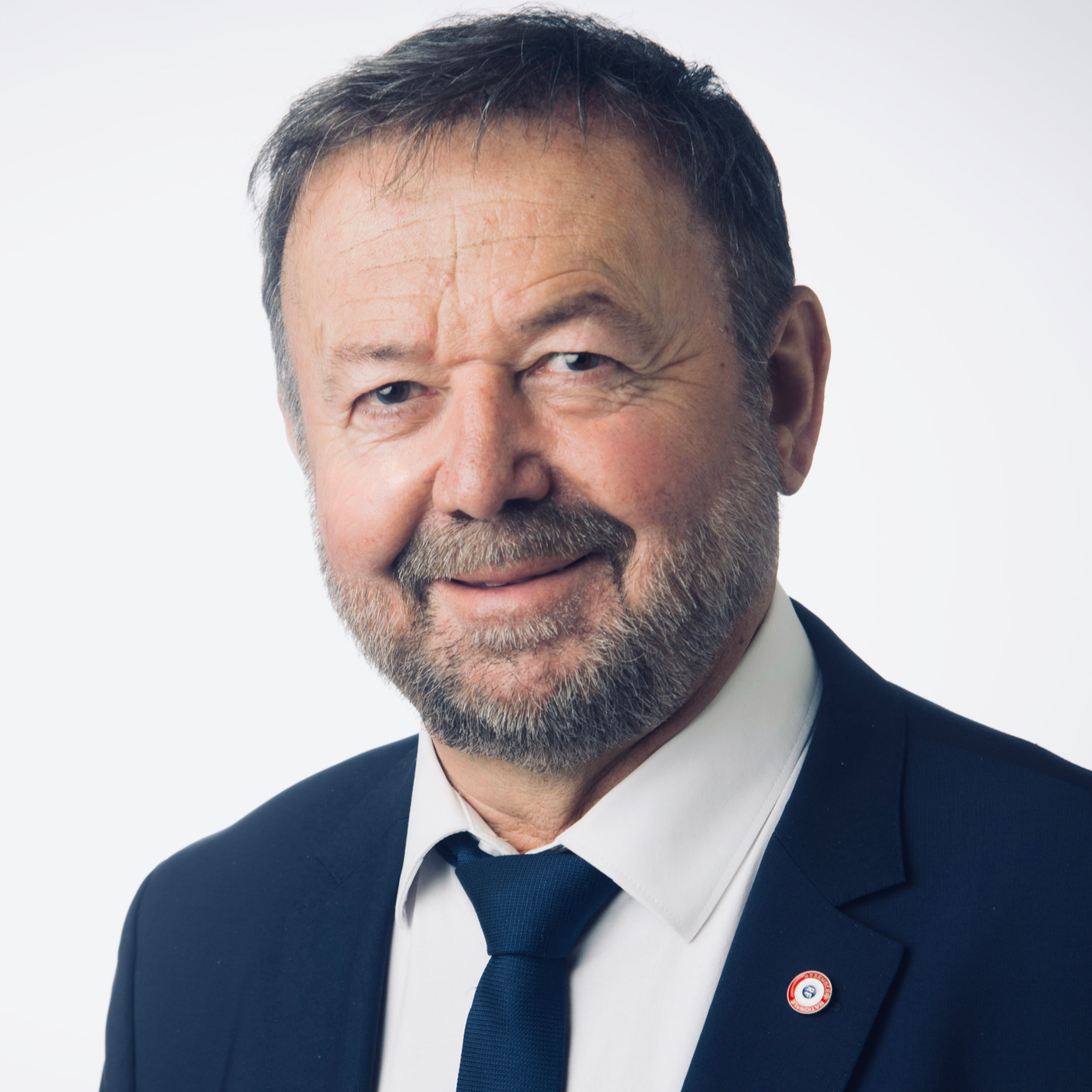 Mr. Michel Delpon
France 2030 Ambassador for Hydrogen
President
CLUB VISION HYDROGÈNE
France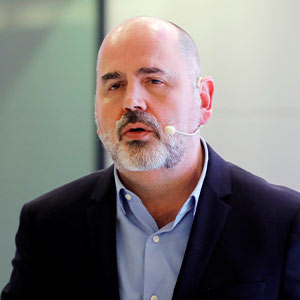 Mr. Juan Manuel Diez Orejas
Head of Strategic Innovation
PORT AUTHORITY OF VALENCIA
Spain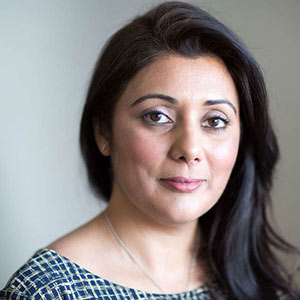 Ms. Nusrat Ghani MP
Member of Parliament
Department for Business and Trade and Minister of State for the Investment Security Unit
United Kingdom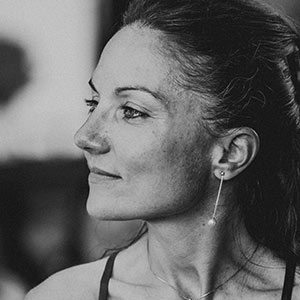 Ms. Laurence Grand-Clement
Founder & CEO
Persee
France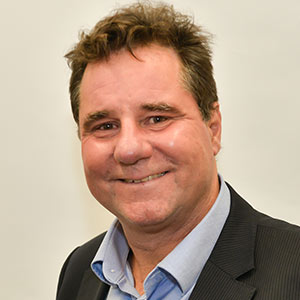 Mr. Alex Hewitt
Founder & CEO
CWP Global
United Kingdom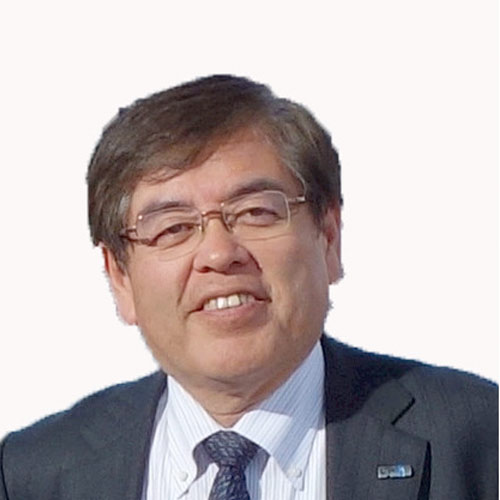 Dr. Prof. Katsuhiko Hirose
CEO & Chief Consultant
HYWEALTH CO.
Japan
Mr. Christopher Jackson
CEO & Founder
PROTIUM
United Kingdom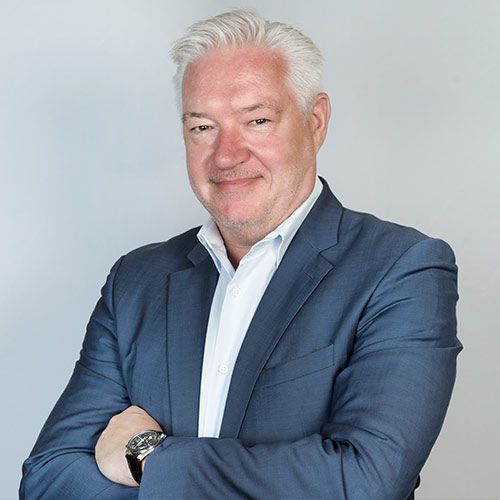 Mr. Roland Kaeppner
Executive Director – Hydrogen & Green Fuels
ENOWA – NEOM
Saudi Arabia
Mr. Marc Lavine
Founder & President
HYDROGEN IMPACT PARTNERS
France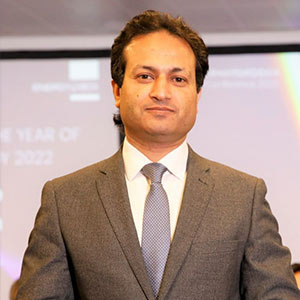 Mr. Salah Mahdy
Global Director – Hydrogen
CHART INDUSTRIES
United Kingdom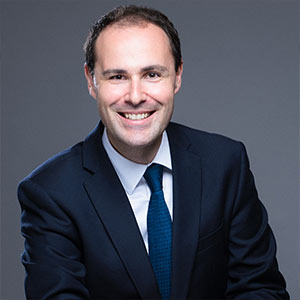 Mr. Vincent Mahéo
President
HELION HYDROGEN POWER
France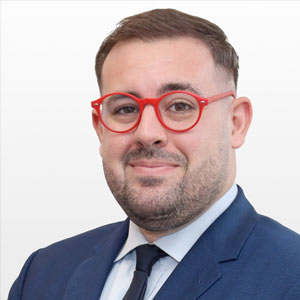 Mr. Mikaa Mered
Policy Analyst, Author and Lecturer on Hydrogen Geopolitics
SCIENCESPO/HEC
France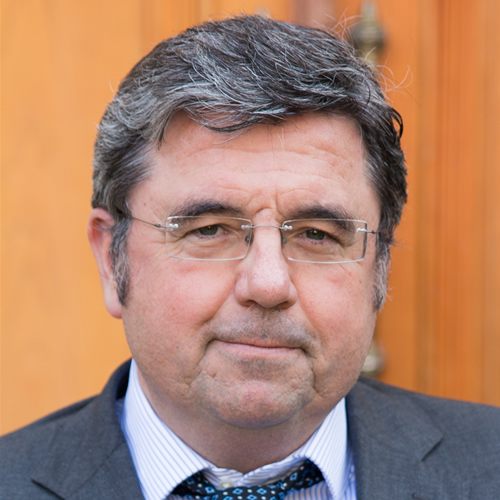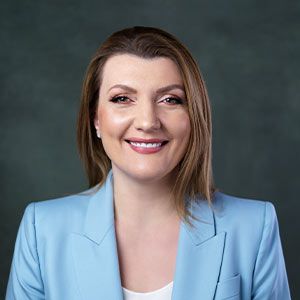 Mrs. Despina Panayiotou Theodosiou
President & Co-CEO
Electricity Authority of Cyprus (EAC) & Tototheo Maritime Ltd
Cyprus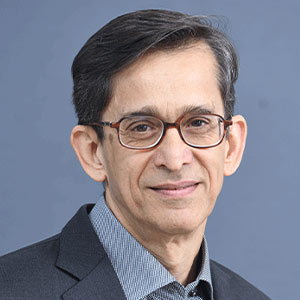 Mr. Ravi Pandit
Chairman and Co-Founder
KPIT
India
Mr. Michael Perschke
Chairman and CEO
Quantron AG
Germany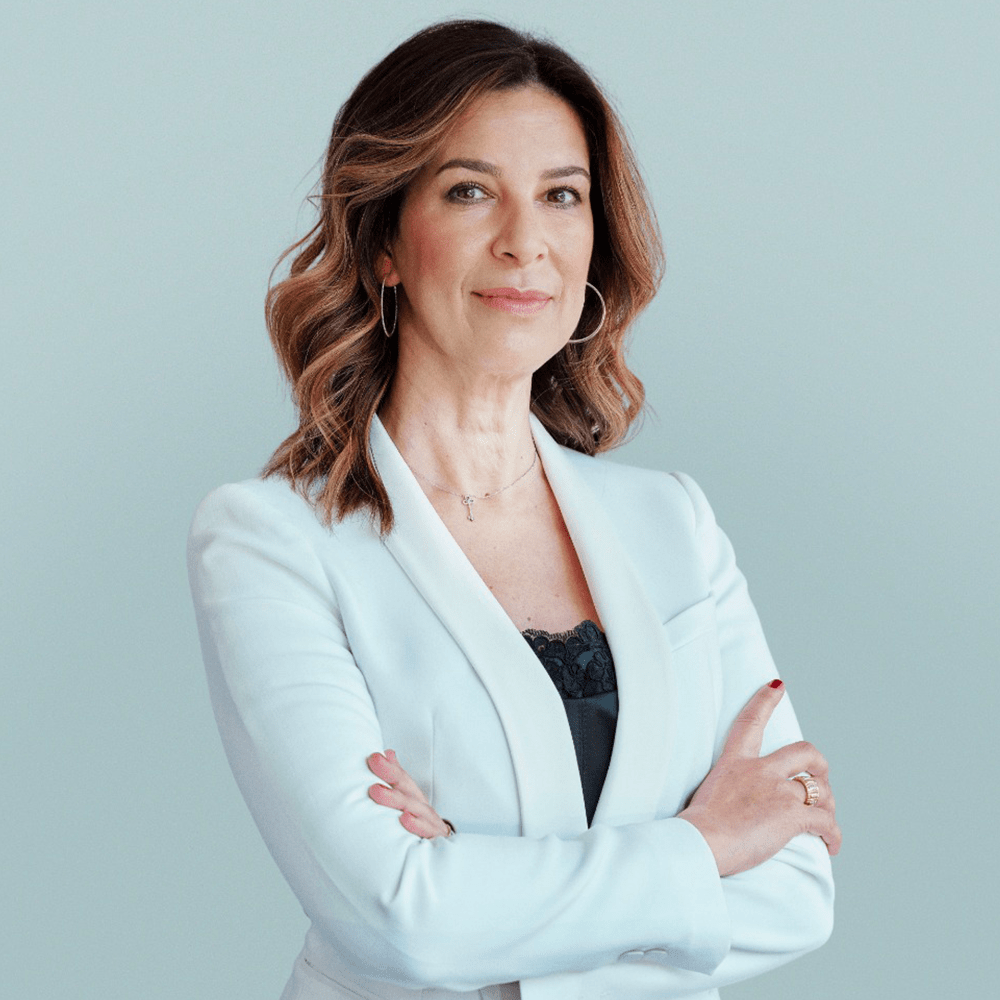 Mrs. Sue Putallaz
Co-founder & CEO
MOBYFLY
Switzerland
Mr. Dev Sanyal
CEO
VARO ENERGY
Switzerland
Mr. Hemant Sondhi
COO
FOWE ECO SOLUTIONS
India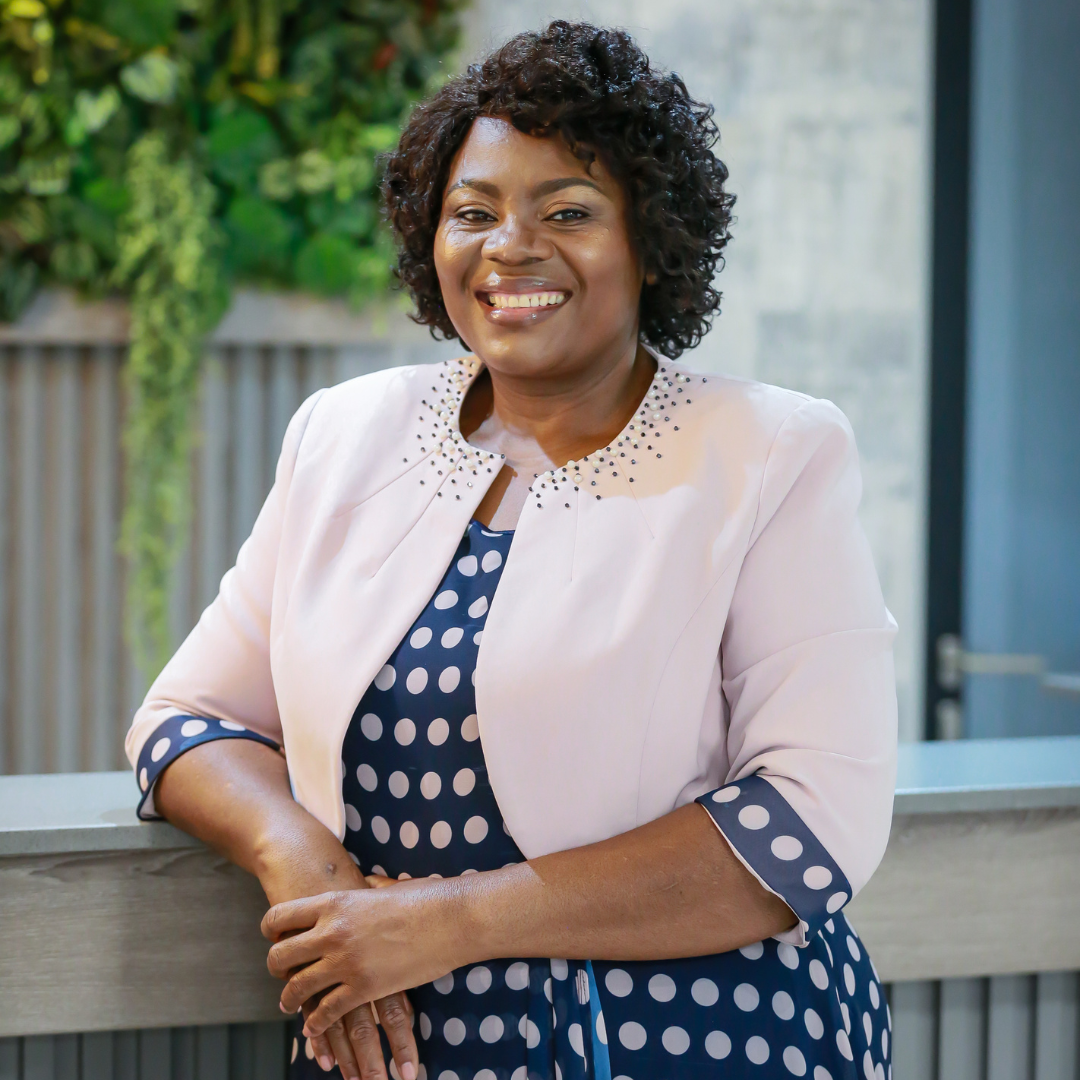 Ms. Nangula Uaandja
Chairperson & CEO
Namibia Investment Promotion and Development Board (NIPDB)
Namibia
Mr. Stewart Wilkinson
Founder and Chairman
VITA POWER

United Kingdom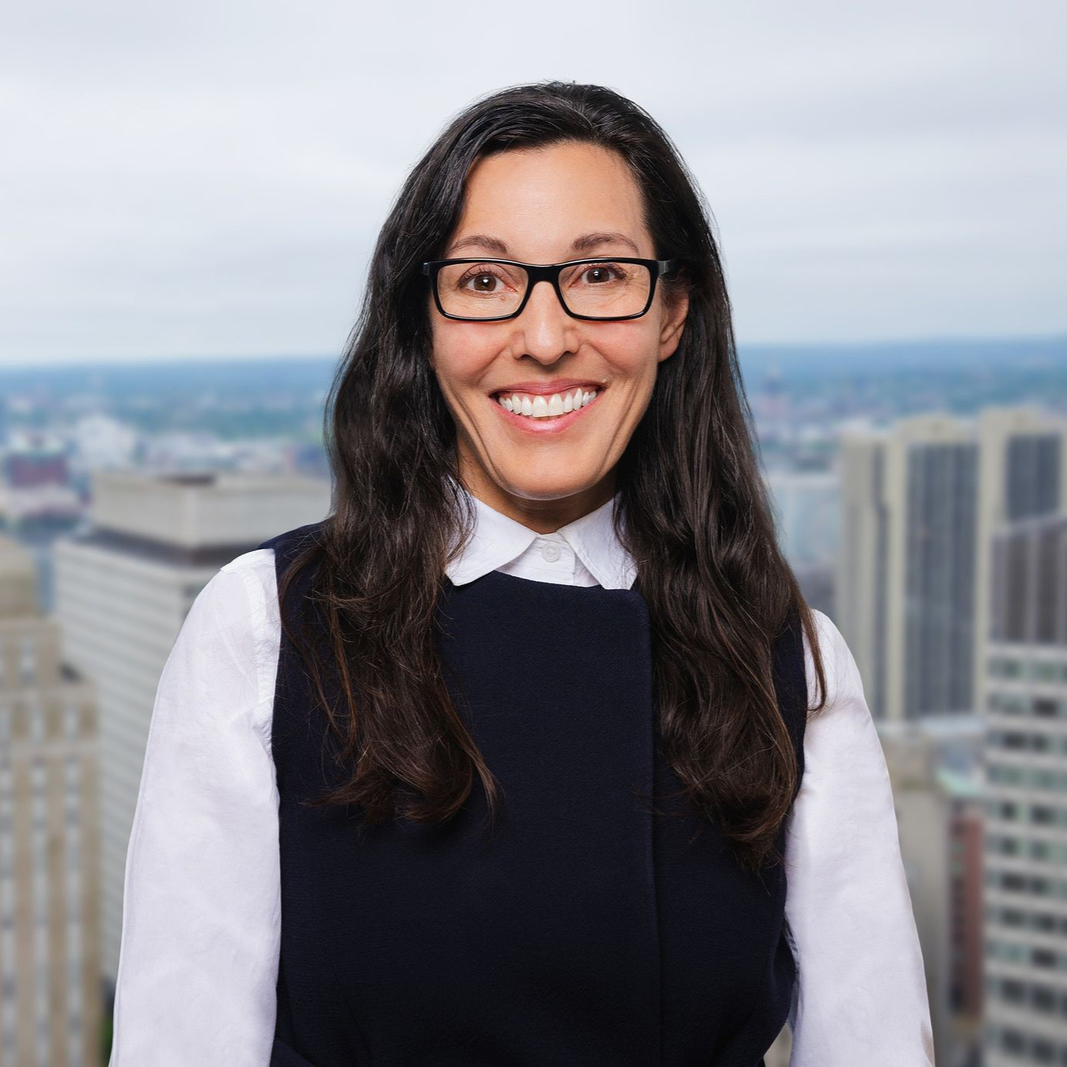 Ms. Elise Zoli
Partner – Energy & Climate Solutions
WILSON SONSINI GOODRICH & ROSATI
United States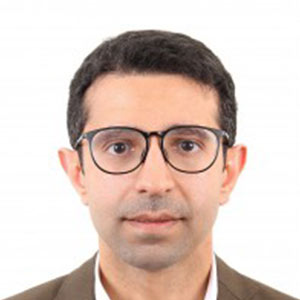 Dr. Zeid Al-Ghareeb
General Manager of Hydrogen and Carbon Circular Economy
Ministry of Energy
Saudi Arabia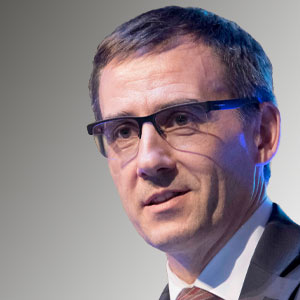 Dr. Laurent Antoni
Executive Director
International Partnership for Hydrogen and Fuel Cells in the Economy (IPHE) Secretariat
France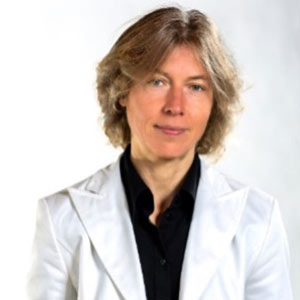 Ms. Sonja Butzengeiger
Managing Partner
Perspectives Climate Group
Austria
Sonja Butzengeiger has been working on international climate policies since 1999, starting off as research fellow at the Hamburg Institute for International Economics (HWWA). From 2006 to early 2007, she worked for the German Environment Ministry (BMU) on UNFCCC negotiations and domestic climate policy. In 2003, she co-founded Perspectives and is managing partner since then.
Sonja has executed numerous projects for public and private clients on carbon market mechanisms, climate finance and innovative energy technologies. Sonja is leading Perspectives' hydrogen and green PtX business since 2011 and has initiated the Hydrogen for NetZero Initiative aiming to mobilise private sector driven hydrogen investments.
Throughout her 23 years of work, Sonja has supported many private and public sector players – including World Bank, GIZ, Environment Ministries, Qatar Energies, Total, Shell and the Saudi Ministry for Petroleum and Natural resources – on climate finance and carbon markets.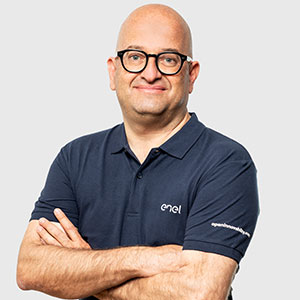 Mr. Ernesto Ciorra
Chief Innovability® Officer
Enel SpA
Italy
Ernesto Ciorra was named Head of the Enel Group's Innovability® (Innovation and Sustainability) Function in September 2014.
He began his career as a partner at the consulting firm Busacca & Associati, helping telecommunications businesses in a number of innovative projects. In 2003, Mr. Ciorra founded the consulting firm Ars et Inventio, which he headed until taking up his current position. He supported the planning of the Chief Innovation Officer Function at leading firms around the world, coming up with innovative ideas that have since become popular worldwide.
Mr. Ciorra taught Innovation Management at a number of Italian and Spanish universities and was the scientific coordinator of the Master's in Innovation Management at Sole24Ore Business School. He was also a member of the advisory board of the Master in Innovation Strategy at Ca' Foscari University of Venice, and the director of the Advanced Innovation Management Program at the IE Business School in Madrid.
He is also the author of three collections of poems and a play that was performed in a number of Italian theatres.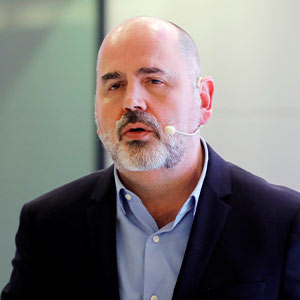 Mr. Juan Manuel Diez Orejas
Head of Strategic Innovation
Port Authority of Valencia
Spain
Juan Manuel Díez holds a PhD in Industrial Engineering and a MSc in Port Management and Intermodal Transport. He also holds a Diploma in Digital Business and Advanced Studies in Sustainability, Development and International Cooperation.
Currently Strategic Planning & Innovation Director in the Port Authority of Valencia, Mr. Diez accumulates more than twenty-five years of experience in the field of ports and maritime transport, participating in several projects related to innovation and port management, including port efficiency, new technologies implementation, environmental protection, safety and security, risk assessment and energy transition. Mr. Díez has participated as speaker in several national and international Congresses, Seminars and Workshops in Europe and Worldwide. Author of different monographies and articles concerning port management, he is an instructor of the UNCTAD Port Certificate Program in the English and Spanish Networks and a lecturer in various Spanish Universities.
Mr. Díez participate actively in different industry committees, including the European Sea Ports Organization (ESPO), the European Innovation Platform for Logistics (ALICE) and the Mediterranean Ports Association (MEDPORTS), among other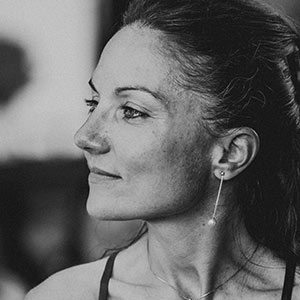 Ms. Laurence Grand-Clement
Founder & CEO
Persee
France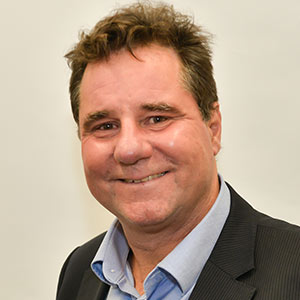 Mr. Alex Hewitt
Founder & CEO
CWP Global
United Kingdom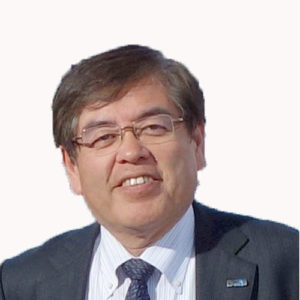 Dr. Prof. Katsuhiko Hirose
CEO & Chief Consultant
HYWEALTH CO.
Japan
Dr. Prof. Katsuhiko Hirose is a former Toyota Engineer currently working as an independent consultant.
As an engineer, he was working at the front line of Toyota engineering for advanced Engine, Hybrid System and Fuel Cell Vehicle but also working as a planner to develop world strategy of hybrid and fuel vehicle deployment. He is recognized as a leader for having develop the first Hybrid Vehicle Prius for emission and fuel economy and later, the FCV Mirai first FCEV.
Dr. Prof. Hirose is also working to initiate several government industries infrastructure program such as German and UK H2Mobility. From 2016, he initiated building the world Hydrogen Consortium "Hydrogen Council" as a founding member secretary and as co-chairman to create several key reports.
After his time at Toyota in 2019, he has been an active independent consultant for Hydrogen Energy System and Advanced Mobility. He appears to promote hydrogen in many conferences all over the world.
Katsuhiko Hirose is currently a member of the scientific council of Engie SV, advising several companies including Toyota Motor and Mitsui & CO. Ltd. He is also working as a visiting professor to develop methodologies to implementing environmental technologies into the society in I2CNER Kyushu University.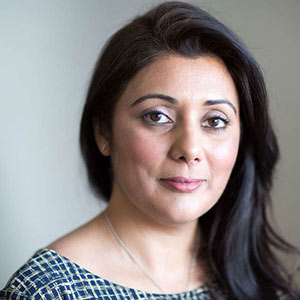 Ms. Nusrat Ghani MP
Member of Parliament
Department for Business and Trade and Minister of State for the Investment Security Unit
United Kingdom
Nusrat Ghani is the Conservative MP for Wealden, East Sussex, currently serving as Minister of State for Industry and Economic Security at the Department of Business & Trade and as Minister of State for the Investment Security Unit at the Cabinet Office.
Nusrat was first elected in 2015, becoming the first female MP to hold the seat.
Previously, Nusrat was a Minister of State for Industry & Investment Security at the Department of Business, Energy and Industrial Strategy (BEIS). Prior to that, she was a Member of the BEIS Select Committee and NATO's Science and Technology Committee. Nusrat was a runner up to Nancy Pelosi
in the NATO Parliamentary Assembly Women for Peace and Security Award 2021, for her work on China and Afghanistan. She also secured the support of Conservative MPs to serve as Vice Chair of the 1922 Backbench Committee between 2020-2022.
Nusrat also previously served as a Minister for Transport, making British history in 2018 as the first Muslim woman to speak from the Dispatch Box as a Minister. Her portfolio included Maritime, HS2, Buses, Taxis, Accessibility and Year of Engineering.
Nusrat is the only female Member of Parliament to be sanctioned by the Chinese Communist Party, and was also sanctioned by Russia.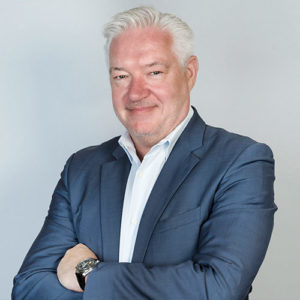 Mr. Roland Kaeppner
Executive Director – Hydrogen & Green Fuels
ENOWA – NEOM
Saudi Arabia
Roland Kaeppner is the Executive Director for Hydrogen & Green Fuels within ENOWA.NEOM which will be the catalyst of the energy transition, using circular design and groundbreaking technologies to realize NEOM's ambition to be powered by 100% renewable energy, with smart networks distributing high-standard water and green energy to all of NEOM, whilst exporting clean industrial resources and solutions, such as green hydrogen to the world.
Roland has almost 20 years' global experience in hydrogen and green fuels and has ever since been an advocate and pioneer for a future hydrogen economy. Prior to joining ENOWA.NEOM, he was Executive Vice President for Energy Storage and Hydrogen at thyssenkrupp Industrial Solutions, where he established and led their electrochemical green hydrogen production and redox flow battery technology businesses.
Kaeppner was previously Executive Member of the Board and CEO of Germany and Asia Pacific at McPhy Energy S.A., developing their innovative hydrogen portfolio and preparing the company for an IPO. Before that, he spent 13 years with Siemens Industrial Solutions, leading their technical solutions activities in North and South America before he initiated and developed their Hydrogen PEM Electrolyzer business.
Roland holds engineering and commercial degrees from Polytechnic Aalen, the University of Manchester and the Management Center St.Gallen.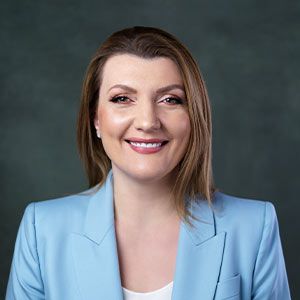 Mrs. Despina Panayiotou Theodosiou
Co-CEO & President
Tototheo Maritime Ltd & Electricity Authority of Cyprus
Cyprus
Despina Panayiotou Theodosiou is joint Chief Executive Officer of TOTOTHEO MARITIME, a leading global supplier of equipment and services for satellite communications as well as bridge navigation systems, automated applications and operational efficiency solutions.
As from August 2021 she is the Chairperson of the Board of Directors of the Electricity Authority of Cyprus.
Despina is a board member of various organizations like the Cyprus Shipping Chamber the Cyprus Employers and Industrialists Federation etc.
She served as President of the Women's International Shipping and Trading Association from October 2017 to October 2022.
Leading international shipping publication Lloyd's List selected Despina as one of the Top 100 Most Influential people in shipping for 6 consecutive years since 2017. In 2019 she named the "International Personality of the Year" at the Lloyd's List Greek Shipping Awards.
In June 2022, she was appointed as an Ambassador of the Global Maritime Club representing Cyprus.
She holds degrees from the National and Capodistrian University of Athens, the Copenhagen Business School and the University of Oxford Said Business School.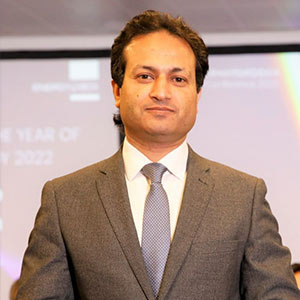 Mr. Salah Mahdy
Global Director – Renewable Hydrogen
Howden, a Chart Industries Company
United Kingdom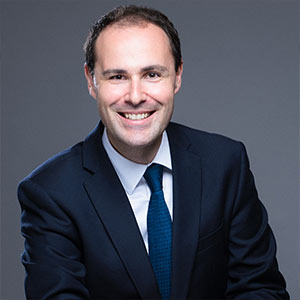 Mr. Vincent Mahéo
President
HELION Hydrogen Power
France
Vincent Mahéo was nominated HELION Hydrogen Power's President (ALSTOM Hydrogen) in April 2021. In his position, he is notably the operational representative of Alstom Group at the Hydrogen Council.
Previously, Vincent Mahéo was the Vice-President of ALSTOM Group in charge of the Corporate Strategy.
Before occupying these positions, Vincent was one of the leaders of the acquisition project of Bombardier by Alstom between 2018 and 2021, and Sourcing Director for several commodities between 2011 and 2018.
Prior to that, Vincent held from 2005 to 2011 several positions within Off-highway business.
Born in 1980, Vincent Mahéo graduated Engineer from the Paris-Saclay University in 2003 and a Master in HEC Paris in 2004.
---
Vincent Mahéo a été nommé Président de HELION Hydrogen Power (Alstom Hydrogène SAS) en avril 2021. Dans cette fonction, il est notamment le représentant opérationnel du Groupe ALSTOM au sein du Hydrogen Council.
Précédemment, Vincent Mahéo était le Vice-Président du Groupe ALSTOM en charge de la Stratégie d'Entreprise.
Avant d'occuper ces fonctions, Vincent fut Directeur de Projet de l'acquisition de Bombardier par Alstom entre 2018 et 2021, et Directeur des Achats de plusieurs commodités entre 2011 et 2018.
Avant cela, Vincent occupa plusieurs fonctions dans le secteur du Off-Highway.
Né en 1980, Vincent Mahéo est diplômé Ingénieur de l'Université Paris-Saclay en 2003 et fut diplômé d'un Master à HEC Paris en 2004.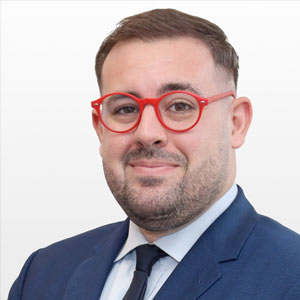 Mr. Mikaa Mered
Policy Analyst, Author and Lecturer on Hydrogen Geopolitics
SciencesPo/HEC
France
Je suis analyste, conférencier, auteur et enseignant spécialisé dans la géopolitique et la géoéconomie du changement climatique, et plus spécifiquement sur les enjeux, marchés et la géopolitique de l'hydrogène.
Après avoir dédié plus d'une décennie aux enjeux arctiques et antarctiques, et avoir exploré les connexions entre préservation des Pôles et émergence de solutions hydrogène locales depuis 2012, ainsi que dans les Outre-mer, notamment je me concentre depuis quelques années désormais à la géopolitique de l'hydrogène-énergie à l'échelle mondiale à partir d'une approche néo-institutionnaliste.
Après l'ILERI, NEOMA business school et d'autres institutions prestigieuses, j'enseigne désormais à Sciences Po (campus de Paris et Le Havre), HEC Paris, l'École de guerre, l'Université Mohammed VI Polytechnique (UM6P, Maroc) et pour le réseau World Hydrogen Leaders.
De mars 2021 à fin 2022, j'ai occupé parallèlement la fonction de secrétaire général de la Chaire Outre-mer de Sciences Po, où les enjeux liés à la dé-fossilisation des espaces insulaires et/ou isolés occupent une place importante. Une étape importante pour moi en tant qu'originaire des Outre-mer français.
Aussi, depuis juin 2022, j'ai été nommé ambassadeur de la division "Hydrogène vert" de l'Association Internationale pour l'Hydrogène-Énergie (IAHE-GH2) — la plus ancienne institution internationale de coopération scientifique sur l'hydrogène, éditrice du "International Journal of Hydrogen Energy", la revue à comité de lecture de référence du secteur depuis 1976.
Et enfin, je suis expert invité membre du comité de pilotage de la Task Force Hydrogène (MEDEF International / France Hydrogène), administrateur de la Fondation SEFACIL et du Fonds de dotation Paul-Émile Victor.
En 2019, j'ai publié "Les Mondes polaires" (PuF, 528pp). Je prépare actuellement un nouvel ouvrage consacré à la géopolitique de l'hydrogène-énergie où les enjeux croisés Pôles/Hydrogène occupent une place non-négligeable. 😉
Mr. Ravi Pandit
Chairman and Co-Founder
KPIT
India
Mr. Dev Sanyal
CEO
VARO Energy
Switzerland
Dr. Laurent Antoni
Co-lead, H2 Production Analysis Task Force
INTERNATIONAL PARTNERSHIP FOR HYDROGEN AND FUEL CELLS IN THE ECONOMY (IPHE)
France
Dr. Laurent Antoni is Public Affairs manager and Senior Fellow for hydrogen at CEA, the French research and technology organization developing alternative energies.
Laurent Antoni is since 2016 President of Hydrogen Europe Research, the European research association on hydrogen and fuel cells gathering more than 120 universities and research institutes, member of the Governing Board of the European Clan Hydrogen Joint Undertaking.
He is also President of the Technical Committee of Fuel Cells at the International Electrotechnical Commission (IEC/TC105) and a national representative in different working groups of international organizations (IEA Advanced Fuel Cells, IEA Hydrogen TCP, International Partnership for Hydrogen and fuels cells in the Economy – IPHE).
At the IPHE, Laurent Antoni is co-leader of the task force on the development of a methodology for determining the GHG emissions for hydrogen.
Mr. Michel Delpon
France 2030 Ambassador for Hydrogen
Former Deputy of Dordogne
President
CLUB VISION HYDROGÈNE
France
During his role as Deputy of Dordogne between 2017 and 2022, Michel Delpon founded the Study Group on Hydrogen at the French National Assembly.
He is currently France 2030's Ambassador for Hydrogen, the representative body in charge of investing in France 2030's recovery plan, and for which 10 Million euros are allocated towards hydrogen – out of 54 Million euros in total.
Mr. Delpon is also the President of Club Vision Hydrogène – an international Think Tank on the development of hydrogen.
Michel Delpon is the author of "L'hydrogène renouvelable – L'énergie verte du monde d'après", published by Nombre7 Editions.
Mr. John Rossant
Chairman
MONACO HYDROGEN ALLIANCE
United States
John Rossant is the founder and Chairman of the Monaco Hydrogen Alliance. He is also the CEO of CoMotion, the Los Angeles-based events, media and consulting group focused on emerging mobility space. CoMotion organizes the CoMotion LA and CoMotion MIAMI conferences on the future of mobility and is the publisher of CoMotion NEWS, the webinar series CoMotion LIVE and the Fast Forward podcast.
John Rossant is also the chairman of the NewCities Foundation. He believes it is imperative that different stakeholders work together to improve the quality of life and work in 21st century cities. From its founding in 2010, NewCities' mission has focused on shaping a better and more sustainable urban future by generating and scaling ideas and solutions through events, research and urban innovation projects – with a particular focus on the impact of new technologies on city-building. NewCities is a non-profit foundation based in Montreal.
John was previously Executive Chairman of PublicisLive in Geneva, Switzerland, the group responsible for the production of some of the most important gatherings of political and business leaders, including the World Economic Forum's Annual Meeting in Davos and other WEF events around the world. In 2010, President Sarkozy of France asked John to organize the e-G8 Forum on the future of the Internet, which took place in Paris in May of that year. John is a member of the board of the Foundation Tocqueville in Paris, the Alliance for SoCal Innovation, and is a member of the Advisory Board of NEOM, the large new city project in northwest Saudi Arabia.
John is the author of Hop, Skip, Go. How the Mobility Revolution Is Transforming Our Lives, recently published by HarperCollins.
Mr. Hemant Sondhi
COO
FOWE ECO SOLUTIONS
India
Captain Hemant Sondhi in the Chief Operations Officer of Fowe Eco Solutions, a technology solution supplying water-emulsified fuels.
He has over 25 years of commercial and technical experience working with leading shipping companies in the marine sector. Before joining Fowe Eco Solutions, Hemant was Captain on Ships and Group Manager at Scorpio Group.
Hemant obtained his degrees in Marine Engineering and Maritime Studies in Chennai and the UK. He holds the Master Marine licence and is based in Monaco.
Mr. Michael Perschke
Chairman and CEO
Quantron AG
Germany
Michael Perschke is CEO and member of the board of Quantron AG. He possesses extensive e-mobility expertise through former executive positions at well-known car manufacturers like Audi AG, Mitsubishi, Mercedes-Benz and Automobili Pininfarina.
Mr. Stewart Wilkinson

Founder and Chairman
VITA Power

United Kingdom