2ND EDITION OF THE MONACO HYDROGEN FORUM
Under the High Patronage of H.S.H. Prince Albert of Monaco
27 – 28 NOVEMBER 2023
Thank you all for 2023 and see you next year
About the Monaco Hydrogen Alliance
The Monaco Hydrogen Alliance is a not-for-profit Association under Monegasque law to promote the use of green hydrogen in land, air, and maritime transportation.
Our ambition is to contribute to reversing the curve of the environmental impact of mobility in our societies thanks to renewable hydrogen.
The second edition of the Monaco Hydrogen Forum took place on November 27-28, 2023 and was held under the High Patronage of H.S.H. Prince Albert II of Monaco.
Find Highlights From the 2022 Forum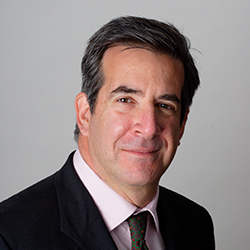 The Age of Hydrogen is upon us. The most abundant element in the universe now holds out the tantalizing promise of being one of the most important keys to a cleaner and more sustainable planet.
John Rossant
President, Monaco Hydrogen Alliance
Moving the World with Green Hydrogen
Action is needed to help the world pick up the pace in reaching net-zero emissions.
Unequivocally, atmospheric carbon dioxide concentrations are higher and rising faster than ever before, with transportation alone accounts for nearly 25% of all global emissions.
Hydrogen, particularly green hydrogen, could play a critical role in global and national decarbonization strategies.
Join us to build lasting impact in the field of transportation
The Monaco Hydrogen Alliance hosts the Monaco Hydrogen Forum and brings together key public and private hydrogen operators, transportation & mobility leaders and policymakers to help accelerate the use of green hydrogen in mobility. This year's theme is Driving the Green H2 Revolution: Innovation, Investment and Infrastructure. 
The first platform exclusively dedicated to mobility and renewable hydrogen
Through two days of keynotes, high-level panel conversations and deep-dive workshops, the gathering will explore what Innovation, Investment and Infrastructure are needed to ensure Green Hydrogen plays a key role in decarbonizing sea, air, and land mobility.
Key event verticals: 
Scaling Innovation

: incentivise more rapid deployment of new hydrogen technologies for the mobility ecosystem;

Increasing Investment

: what is needed to boost investments in renewable hydrogen;

Building Infrastructure

: ensure the integration of renewable hydrogen within global energy systems and transportation.
We Catalyze
The Monaco Hydrogen Alliance gathers stakeholders from the public and private sectors, young innovators and thought leaders as well as the alliance's members in thematic tracks, delivering recommendations and working on joint-projects on a year-round basis.
Thematic tracks are private sessions, attendance upon invitation.
We Convene
The Monaco Hydrogen Alliance hosts the Monaco Hydrogen Forum to accelerate innovation across the hydrogen value chain for key public and private hydrogen operators, as well as transportation & mobility industrial leaders and policy makers coming from all over the world. The second edition of the Monaco Hydrogen Forum will take place on November 27-28, 2023 in the Principality of Monaco.
The inaugural edition of the Monaco Hydrogen Forum took place on November 21-22, 2022, with particular focus on the use of renewable hydrogen across the value chain of maritime mobility.
We Curate
The Monaco Hydrogen Alliance curates innovation related to green hydrogen and mobility developments through the annual Monaco Prize for Innovation in Renewable Hydrogen and Transportation. Entrepreneurs and innovative start-ups, solution-focused projects within multinational forms, inventive policy frameworks and solutions from around the globe are encouraged to apply.
Building on Monaco's leadership in Energy Transition
The Principality of Monaco's leadership in Energy Transition and in the fight against climate change — as well as its preeminent global position in the world of motor sports, global shipping and energy trading — make it an ideal host for a new and important global conversation on Hydrogen and Mobility.
Leveraging the Insights of Global Experts
The Monaco Hydrogen Alliance is guided by a Board of Advisors with topic, policy, and industry-specific expertises.
Partnering with Green Hydrogen and Mobility Sector Leaders
The Monaco Hydrogen Alliance partners with Green Hydrogen and Mobility sector leaders to facilitate the transition of the mobility sector to green hydrogen.
Members of the Monaco Hydrogen Forum
We are grateful to our member partners, all leaders in the field of renewable hydrogen, energy transition and mobility, for their support and their trust.
Hydrogen Pioneers Members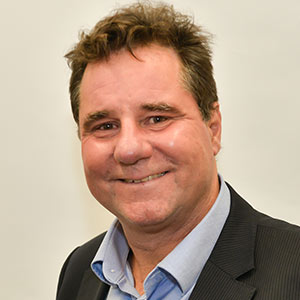 Mr. Alex Hewitt
Founder & CEO
CWP Global
United Kingdom
Alex Hewitt is a founding partner of CWP Global. He is an engineer by degree, an entrepreneur, and a keen surfer. With over three decades of experience built from spectacular successes across five continents and the odd humiliating failure, he is dedicated today to developing green energy projects at oil and gas scale, advocating for the importance of concrete and timely action to meet the needs of the energy transition head on and with urgency.
During his long career, Alex has been involved in the delivery of major power and water infrastructure across Asia, Australia, Europe, and Africa. In his work in sustainability, he has led the development of the largest renewable energy platform in Australia, as well as a significant European wind energy portfolio. He is now focused on the development of CWP's 170 GW+ portfolio of ultra-large-scale green hydrogen projects across the globe.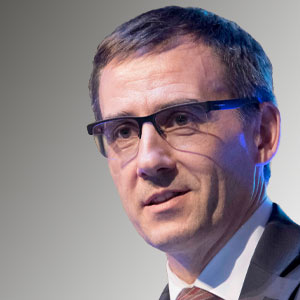 Dr. Laurent Antoni
Executive Director
International Partnership for Hydrogen and Fuel Cells in the Economy (IPHE) Secretariat
France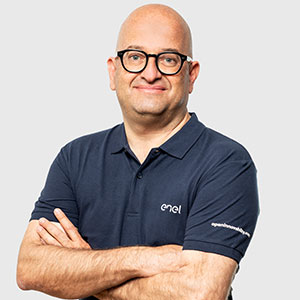 Mr. Ernesto Ciorra
Chief Innovability® Officer
Enel SpA
Italy
Ernesto Ciorra was named Head of the Enel Group's Innovability® (Innovation and Sustainability) Function in September 2014.
He began his career as a partner at the consulting firm Busacca & Associati, helping telecommunications businesses in a number of innovative projects. In 2003, Mr. Ciorra founded the consulting firm Ars et Inventio, which he headed until taking up his current position. He supported the planning of the Chief Innovation Officer Function at leading firms around the world, coming up with innovative ideas that have since become popular worldwide.
Mr. Ciorra taught Innovation Management at a number of Italian and Spanish universities and was the scientific coordinator of the Master's in Innovation Management at Sole24Ore Business School. He was also a member of the advisory board of the Master in Innovation Strategy at Ca' Foscari University of Venice, and the director of the Advanced Innovation Management Program at the IE Business School in Madrid.
He is also the author of three collections of poems and a play that was performed in a number of Italian theatres.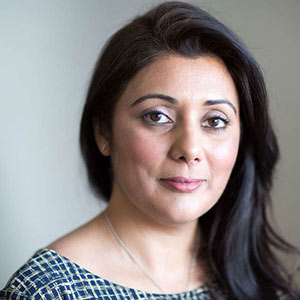 Ms. Nusrat Ghani MP
Member of Parliament
Department for Business and Trade and Minister of State for the Investment Security Unit
United Kingdom
Nusrat Ghani is the Conservative MP for Wealden, East Sussex, currently serving as Minister of State for Industry and Economic Security at the Department of Business & Trade and as Minister of State for the Investment Security Unit at the Cabinet Office.
Nusrat was first elected in 2015, becoming the first female MP to hold the seat.
Previously, Nusrat was a Minister of State for Industry & Investment Security at the Department of Business, Energy and Industrial Strategy (BEIS). Prior to that, she was a Member of the BEIS Select Committee and NATO's Science and Technology Committee. Nusrat was a runner up to Nancy Pelosi
in the NATO Parliamentary Assembly Women for Peace and Security Award 2021, for her work on China and Afghanistan. She also secured the support of Conservative MPs to serve as Vice Chair of the 1922 Backbench Committee between 2020-2022.
Nusrat also previously served as a Minister for Transport, making British history in 2018 as the first Muslim woman to speak from the Dispatch Box as a Minister. Her portfolio included Maritime, HS2, Buses, Taxis, Accessibility and Year of Engineering.
Nusrat is the only female Member of Parliament to be sanctioned by the Chinese Communist Party, and was also sanctioned by Russia.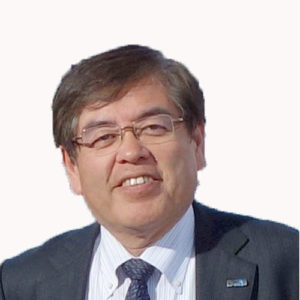 Dr. Prof. Katsuhiko Hirose
CEO & Chief Consultant
HYWEALTH CO.
Japan
Dr. Prof. Katsuhiko Hirose is a former Toyota Engineer currently working as an independent consultant.
As an engineer, he was working at the front line of Toyota engineering for advanced Engine, Hybrid System and Fuel Cell Vehicle but also working as a planner to develop world strategy of hybrid and fuel vehicle deployment. He is recognized as a leader for having develop the first Hybrid Vehicle Prius for emission and fuel economy and later, the FCV Mirai first FCEV.
Dr. Prof. Hirose is also working to initiate several government industries infrastructure program such as German and UK H2Mobility. From 2016, he initiated building the world Hydrogen Consortium "Hydrogen Council" as a founding member secretary and as co-chairman to create several key reports.
After his time at Toyota in 2019, he has been an active independent consultant for Hydrogen Energy System and Advanced Mobility. He appears to promote hydrogen in many conferences all over the world.
Katsuhiko Hirose is currently a member of the scientific council of Engie SV, advising several companies including Toyota Motor and Mitsui & CO. Ltd. He is also working as a visiting professor to develop methodologies to implementing environmental technologies into the society in I2CNER Kyushu University.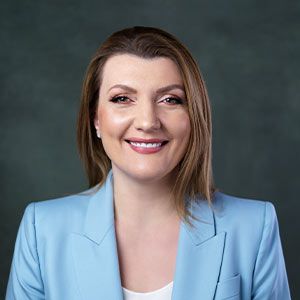 Mrs. Despina Panayiotou Theodosiou
Co-CEO & President
Tototheo Maritime Ltd & Electricity Authority of Cyprus
Cyprus
Despina Panayiotou Theodosiou is joint Chief Executive Officer of TOTOTHEO MARITIME, a leading global supplier of equipment and services for satellite communications as well as bridge navigation systems, automated applications and operational efficiency solutions.
As from August 2021 she is the Chairperson of the Board of Directors of the Electricity Authority of Cyprus.
Despina is a board member of various organizations like the Cyprus Shipping Chamber the Cyprus Employers and Industrialists Federation etc.
She served as President of the Women's International Shipping and Trading Association from October 2017 to October 2022.
Leading international shipping publication Lloyd's List selected Despina as one of the Top 100 Most Influential people in shipping for 6 consecutive years since 2017. In 2019 she named the "International Personality of the Year" at the Lloyd's List Greek Shipping Awards.
In June 2022, she was appointed as an Ambassador of the Global Maritime Club representing Cyprus.
She holds degrees from the National and Capodistrian University of Athens, the Copenhagen Business School and the University of Oxford Said Business School.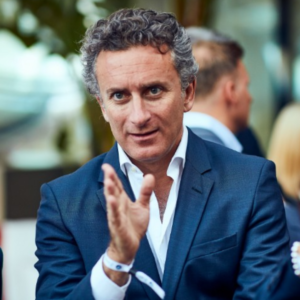 Mr. Alejandro Agag
Founder & CEO
E1 Series, Extreme E
Founder & Chairman
Formula E
United Kingdom
Alejandro Agag is a former Spanish Politician, businessman, entrepreneur and visionary; Founder & Chairman of Formula E, Founder & CEO of Extreme E and Founder & Chairman of the new E1 series.
Having won a seat in the European Parliament, becoming the youngest Spanish person to ever do so at the age of 28, Alejandro decided to leave the world of politics and move into motorsport, purchasing the F1 TV rights in Spain.
A few years later after investing in the English football club QPR, together with his business partner he began Formula E Holdings, winning the tender to promote the new FIA Formula E Championship.
As the Founder and Chairman of Formula E Alejandro has steered the ABB FIA Formula E Championship from an initial idea, and a note on a napkin, to becoming the fastest-growing category in racing, touted by many as the future of motorsport.
This sparked the idea of one of Alejandro's latest ventures, Extreme E, which is credited as the first sport to ever be built out of a social purpose. The radical electric off-road racing series is now heading into its third season, proudly using its sporting platform to showcase electric, gender equality and futuristic technologies in some of the world's most challenging environments, as well as taking fans to the heart of the most pressing issues facing our planet's future.
E1 is Alejandro's newest venture, an Electric powerboat series with a boat that will revolutionise marine mobility. Launched in 2020 the E1 series aims to build the most exciting sport event in order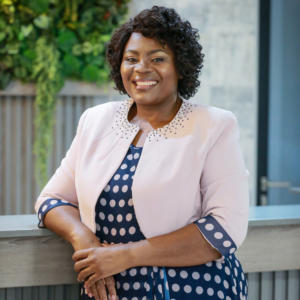 Ms. Nangula Uaandja
Chairperson & CEO
Namibia Investment Promotion and Development Board (NIPDB)
Namibia
Nangula is a Chartered Accountant by Profession and has served as an auditor and business consultant over 24 years at PwC Namibia until December 2020 at the end of her 10 year service as the Firm's Country Managing Partner. She is the first CEO and Chairperson of the Namibia Investment Promotion and Development Board (NIPDB), a Public Entity in the Presidency tasked with the mandate of promoting and facilitating foreign and domestic investments and coordinating the development of the MSME sector.
Over the years Nangula has grown a burden concerning the triple challenges of unemployment, inequality and poverty that are facing Namibia. This led her to serve on the President's high-level panel on the Namibian economy as the Deputy Chairperson in 2019, in the midst of a protracted recession and to pursue further studies (first the Master in Business Leadership and now a Doctorate in Business Leadership) with focus on the collaborative role required between the public and private sectors to drive inclusive economic growth and find common solutions to these challenges.
Nangula was appointed by the President alongside six Ministers and the Economic Adviser to the President to serve as a member of Namibia's first Green Hydrogen Council which is the inter-ministerial political committee responsible for overseeing GH2 implementation in Namibia.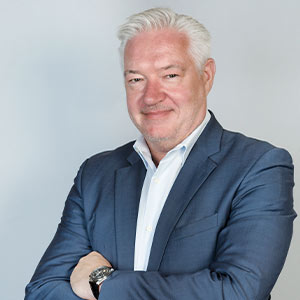 Mr. Roland Kaeppner
Executive Director – Hydrogen & Green Fuels
ENOWA – NEOM
Saudi Arabia
Roland Kaeppner is the Executive Director for Hydrogen & Green Fuels within ENOWA.NEOM which will be the catalyst of the energy transition, using circular design and groundbreaking technologies to realize NEOM's ambition to be powered by 100% renewable energy, with smart networks distributing high-standard water and green energy to all of NEOM, whilst exporting clean industrial resources and solutions, such as green hydrogen to the world.
Roland has almost 20 years' global experience in hydrogen and green fuels and has ever since been an advocate and pioneer for a future hydrogen economy. Prior to joining ENOWA.NEOM, he was Executive Vice President for Energy Storage and Hydrogen at thyssenkrupp Industrial Solutions, where he established and led their electrochemical green hydrogen production and redox flow battery technology businesses.
Kaeppner was previously Executive Member of the Board and CEO of Germany and Asia Pacific at McPhy Energy S.A., developing their innovative hydrogen portfolio and preparing the company for an IPO. Before that, he spent 13 years with Siemens Industrial Solutions, leading their technical solutions activities in North and South America before he initiated and developed their Hydrogen PEM Electrolyzer business.
Roland holds engineering and commercial degrees from Polytechnic Aalen, the University of Manchester and the Management Center St.Gallen.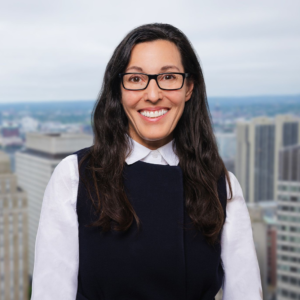 Ms. Elise Zoli
Partner – Energy & Climate Solutions
WILSON SONSINI GOODRICH & ROSATI
United States
Elise Zoli is a partner in the energy and climate solutions practice at Wilson Sonsini Goodrich & Rosati, where she focuses on advancing strategic alliances in the clean energy, water, agriculture, and de-carbonized sectors.
Elise has worked extensively on a variety of groundbreaking technologies, transactions, and projects, including with nuclear, solar, wind, fuel cell (PEM (polymer electrolyte membrane) and SOF/EC (solid oxide fuel cells)), storage, micro- and smart-grid, CCUS, de-salination, and water technologies, as well as the associated securitization and markets for carbon, fuels, land, and ecological attributes. In conjunction with her transactional work, which focuses on strategic alliances, Elise has pioneered the use of novel P3 (public-private partnership) instruments, including U.S. Department of Energy grants, loan guarantees, and incentives.
Prior to joining Wilson Sonsini, Elise was a partner and the global head of the Future of Energy, Renewables+ and Sustainability initiative at Jones Day. Previously, she led the energy practice and was a partner at Goodwin Procter.
Elise is a co-founder of the Alliance for a Climate Resilient Earth and serves on the board of directors of the Stimson Center, a leading, nonpartisan global think tank. She is currently obtaining her global M.B.A. from the Fletcher School at Tufts University.